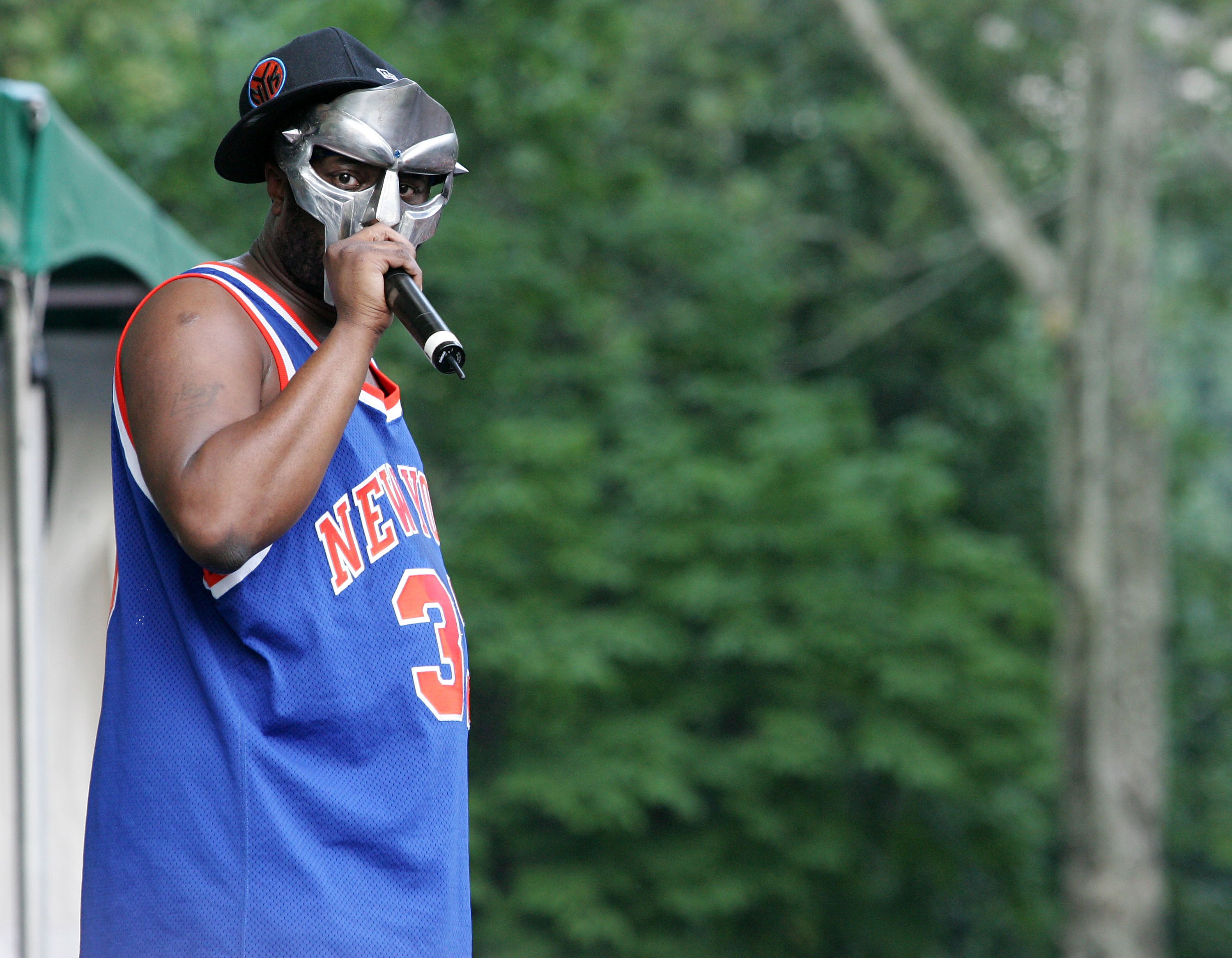 The feeling I have around the Hip Hop's loss of MF Doom is very similar to how I felt when I found out that brilliant and underrated comic Patrice O' Neal. Both artists were not quite for everyone, but typically, a bond formed was with anyone I encountered who also shared a love for both Doom and O'Neal. Fans of both men were the epitome of the term "cult following."
There were a few reasons for this, neither artist got the mainstream love that their contemporaries got, but if you did your homework, you'd find that their professional peers were just as big of fans (if not bigger) as so called civilians with O'Neal being known as the "comedian's comedian" and Doom "your favorite rapper's favorite rapper". Neither men were afraid to be hated. In fact, both embraced being thought of as the villain.
Doom was never in my top five MC's, but after listening and re-listening to his music nonstop since the year began, I'm questioning why. A few years ago, I was geeking out on my favorite MC, Yasiin Bey a.k.a. Mos Def, and found a video post of him talking about how big of a fan he was of DOOM. In the video Bey is going off the top of the dome quoting his favorite DOOM lyrics. To see Bey, a renowned poet himself, gush over DOOM's songs gave me a different perspective. I'd often see his music as cartoonish and comical, but the more I dug, the grittier I found DOOM to be.
Funnily enough, my first exposure to KMD (Doom's first rap group where he rapped under the name Zev Love X) and Doom was on the same day. I worked at a (now defunct) record store in the early 2000's and the store's shipping clerk (ironically, a white guy) was sorting through orders and showed me a copy of Operation Doomsday. Being a comic book geek growing up, I was immediately drawn to it. The shipping clerk then said if I liked that then maybe I'd dig KMD, which he conveniently had a copy of their cd, Black Bastards.
At the time I was listening almost exclusively to Jazz, but I was once again put on notice when Madvillainy came out (an album which arguably ushered in the final wave of really good underground rap) and then MM…Food . Before I had a chance to blink, Dangerdoom was out. By that time, I was living in the Bay Area, driving around Oakland and Berkeley, listening to Special Herbs + Spices instrumentals. But it would be much later as a deejay when I got a hold of Vaudeville Villain and Venomous Villain that I finally understood Doom's production, rhymes and most importantly–his ethos.
The MF DOOM mystique runs on parallel levels. The story itself is legendary. A pair of Long Island New York brothers achieve their dreams of getting a record deal, only for one of the brothers to die the same week the rap group gets dropped from their label. The surviving brother goes underground and creates an alter ego and successfully cultivates a fan base by rapping from behind a mask and putting out multiple classic hip hop albums–four in the span of a five year period (even the Doomposter controversy only adds to the mythos).
Unfortunately, that is not where the story ends. Only a couple of years ago, DOOM would experience another brutal loss, with his 14 year old son dying. It seems fitting that the general public would find out on New Year's Eve of 2020 that the rapper had died on Halloween. It is a heavy tale in a genre full of heaviness.
You can hear the gravitas in his music (less in the collaborations with Madlib and Danger Mouse). The beats are gritty, sloppy, and have that DIY vibe about them (which could explain why he's so popular in the streets). It didn't surprise me at all to see a Bukowski poem set to music on his 2009 album, Born Like This (Bukowski, a poet who focused on the ugly, profane and perverse aspects of everyday life, was an acquired taste himself). His rhymes sound rugged and raw yet poetic. The dichotomy in his music is hard to catch at first, with his catchy hooks, hilariously clever punchlines and the underlying sadness that the real life Daniel Dumile faced every day upon waking up.
In creating a character to rap as, in a way Doom preserved his humanity, creating a space for him to live his life and still rap for a living ( as well as creating a distance in his music from his personal life . I can only wonder in admiration at a man who faced so much adversity and yet continued to create. The anonymity only added to the mystique. The mask was a foil to the rising cosmetic appeal in Hip Hop. But from those artists who knew and him worked with him, we received some heartfelt tributes and words. You can sense the realness that drew others to him.
As with Patrice O'Neal, the world is no longer the same without DOOM. He was a true artist in a genre rapidly devoid of true creativity. You'd be hard pressed to find any rap artist who had a ten year run like DOOM did; with twelve critically acclaimed albums (six solo and the other collaborations)–four of those projects being certified classics. Like most genius artists, we're lucky to have had them here for a little while, and even luckier that they left something behind. Most importantly, DOOM, O'Neal, and even Bukowski got to experience success on their own terms, and isn't that what every successful artist truly want?
Rest in Power
MF DOOM January 9, 1971-October 31, 2020
BM